LCHA Youth Programs
The Lincoln County Historical Association is excited to offer educational opportunities for the Lincoln County youth. The LCHA offers a week long summer program for kids to learn about colonial history through arts, crafts, and activities. They will have a chance to explore historical sites all week long with an experienced LCHA educator and learn its secrets!
Summer with the Past
Our Summer programs are open to children ages 7 through 11. Sessions will be held at one of our three historic properties. The participants will be introduced to each site's unique history and enjoy a variety of projects and games popular in the 18th and 19th Centuries. These activities vary depending on the time frame of the historic site. Among the activities planned for both sites are art and textile projects, and unique craft work.
In support of Summer reading, each child can choose an historical theme book to borrow for the week. The books have been chosen based on their historical themes, and/or their relevance to Maine.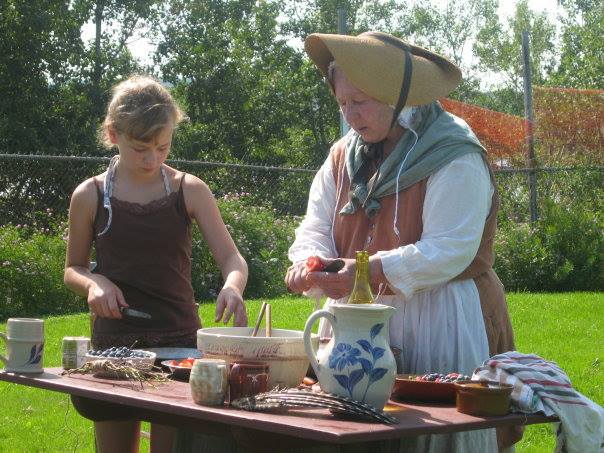 For more information on this year's Summer with the Past program, read our Summer with the Past Brochure.
Pre-Registration is required for the week long program. If you are considering registering your child (children) and you need assistance covering the fee, please submit a letter explaining why you would like to be considered for scholarship money. These funds have become available this year through the generous support of LCHA donors.

Register for Summer with the Past today!
---

Louise Miller, LCHA Education Director, oversees Summer with the Past program. She brings to the program an extensive background in museum work and school programs built on American history, particularly daily life in the 18th and early 19th centuries. During the rest of the year, Louise is working with mid-coast schools and home schools to enhance awareness of LCHA's three historic sites and the roles they played in the development of the Lincoln County we know today.