Breaking Out of the Old Lincoln County Jail
---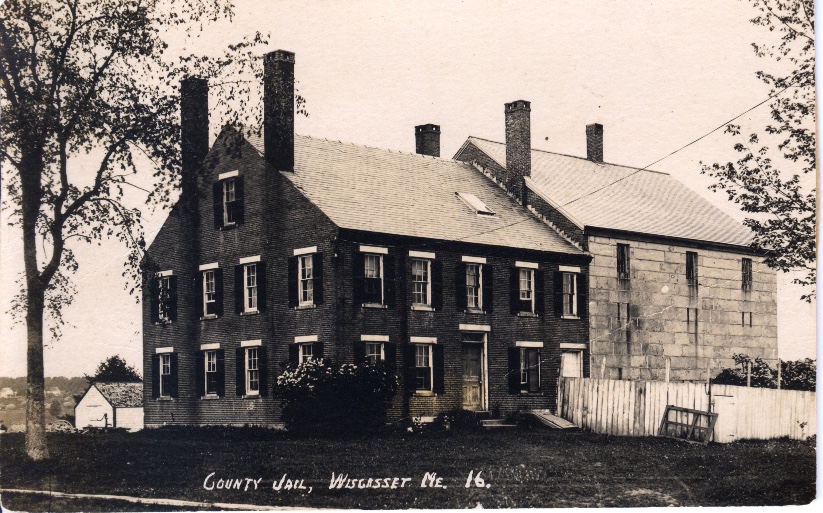 The grim granite structure with its brick Jailer's House that still stands on Federal Street in Wiscasset was commissioned to be built in 1804 when it appeared that larger numbers of prisoners were escaping from the older wooden jail, built in 1795. There had been five escapees in one prison break alone in 1803.
Construction of the new jail started in 1809, and by the summer of 1811, the first prisoners were transferred into the building. A state of the art facility for its day, the new jail was not only more secure, but its 12 separate cells were considered to be a more humane way of housing the prisoners. Humane or not, inmates wanted out, and they sometimes succeeded. From 1812 to 1886, 44 prisoners escaped. The vast majority were caught and returned, but a few got away.
Records show that most escaped "through the insufficiency of the Gaol." Presumably, this meant that the escapes were not caused by some oversight or carelessness of the jailer. However, a report in the Lincoln County News on October 8, 1886 indicates that the Jailer's assistant, called the Turnkey, might have been duped into making himself vulnerable.
An exhibit in the Jailer's Office includes this transcription from the newspaper report: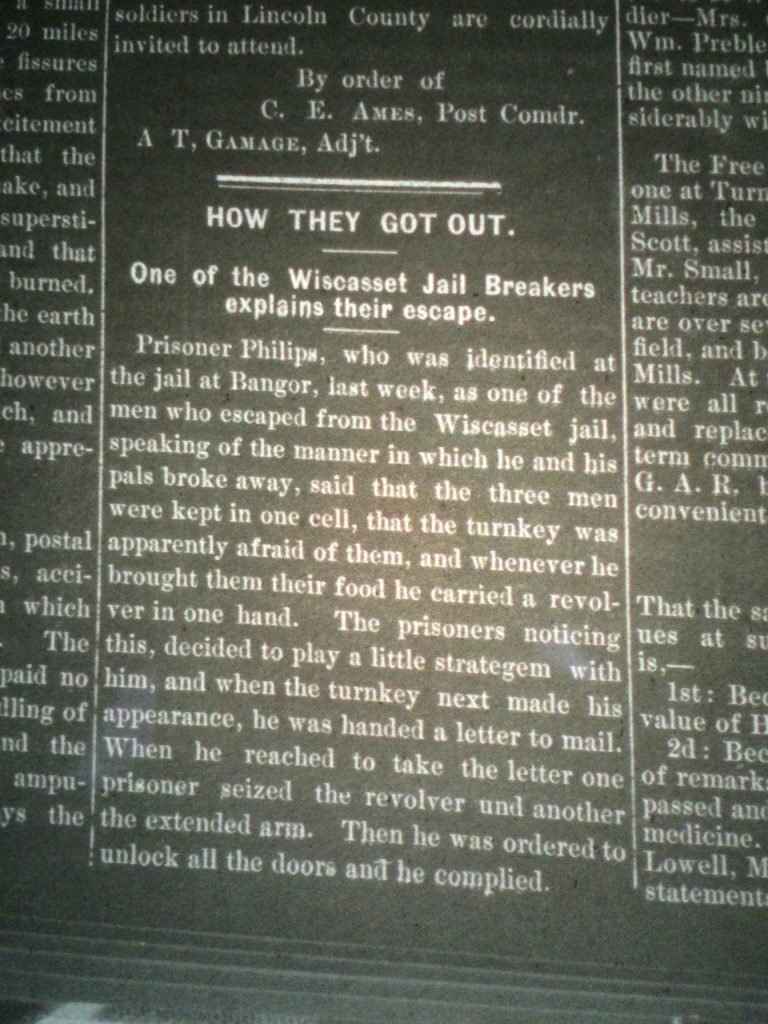 Christine Hopf-Lovette, Lincoln County Museum and Old Jail Stewardship Committee