Abram Tarr Gamage
---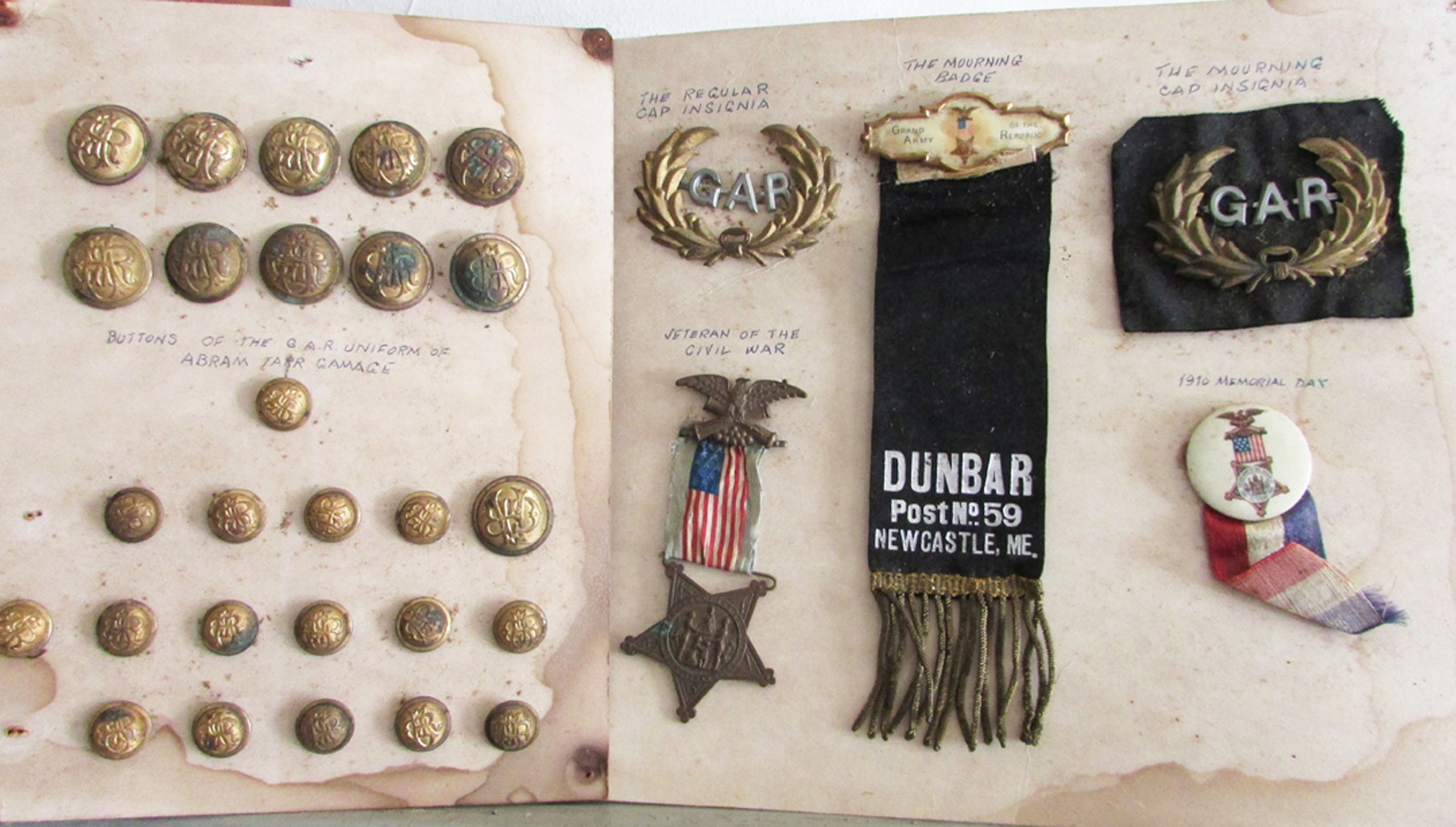 In the Chapman-Hall House collections are buttons and other insignia honoring the Civil War service of Abram Gamage.  A small thing, such as a button, can lead to a bigger piece of history.
Abram was born on November 1, 1838 in Bristol, Maine.  His buttons embossed with GAR acknowledged Abram as a member of the Grand Army of the Republic. Civil War documents indicate that Abram was 22 and married, living in Damariscotta, when he enlisted in June of 1861.  His rank was Corporal.  The 4th Maine Infantry, Company E, of which he was attached saw action at both battles of Bull Run and Gettysburg, plus a number of others.  He was discharged in September 1863 for "disability."
Abram's other role in Lincoln County history came through his work with Frederic Ward Putnam.  Mr. Putnam, a noted archaeologist of the late 19th C., was the first director of Harvard's Peabody Museum. Of special interest to him was the Damariscotta shell midden – 1000 yrs. of accumulation of shellfish shells left by Native Americans who had frequented the area.  In 1882 Mr. Putnam met with Abram.  Author Bruce J. Bourque wrote in his essay, Maine Shell Midden Archaeology (1860-1910): "(Putnam) conducted some test soundings of small shell mounds with him (Abram)…"  What drew him to Abram is unknown at this writing.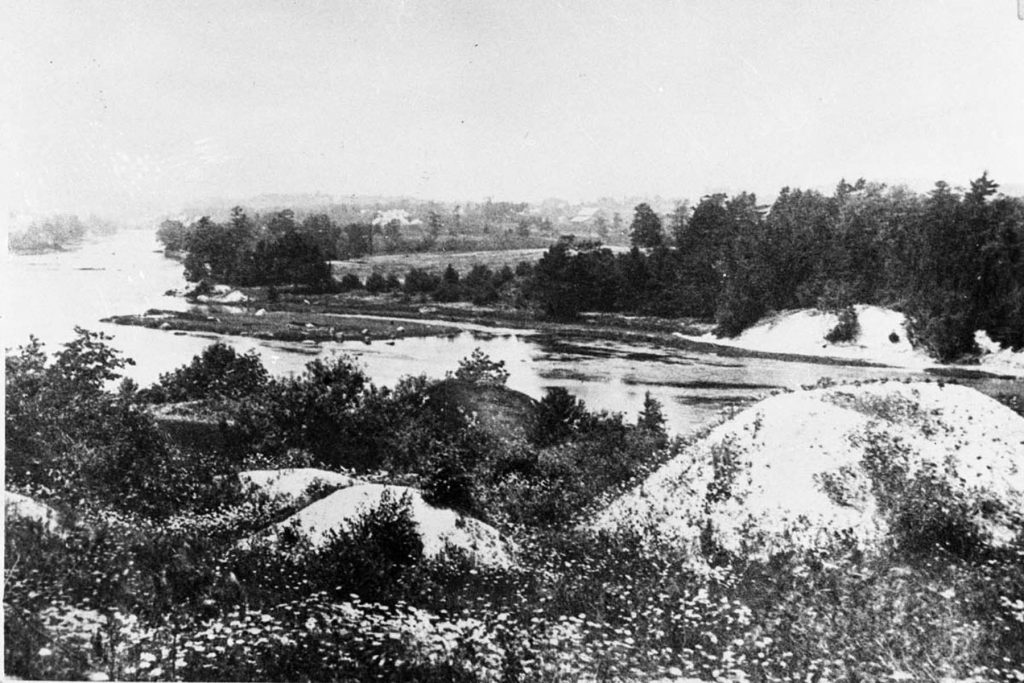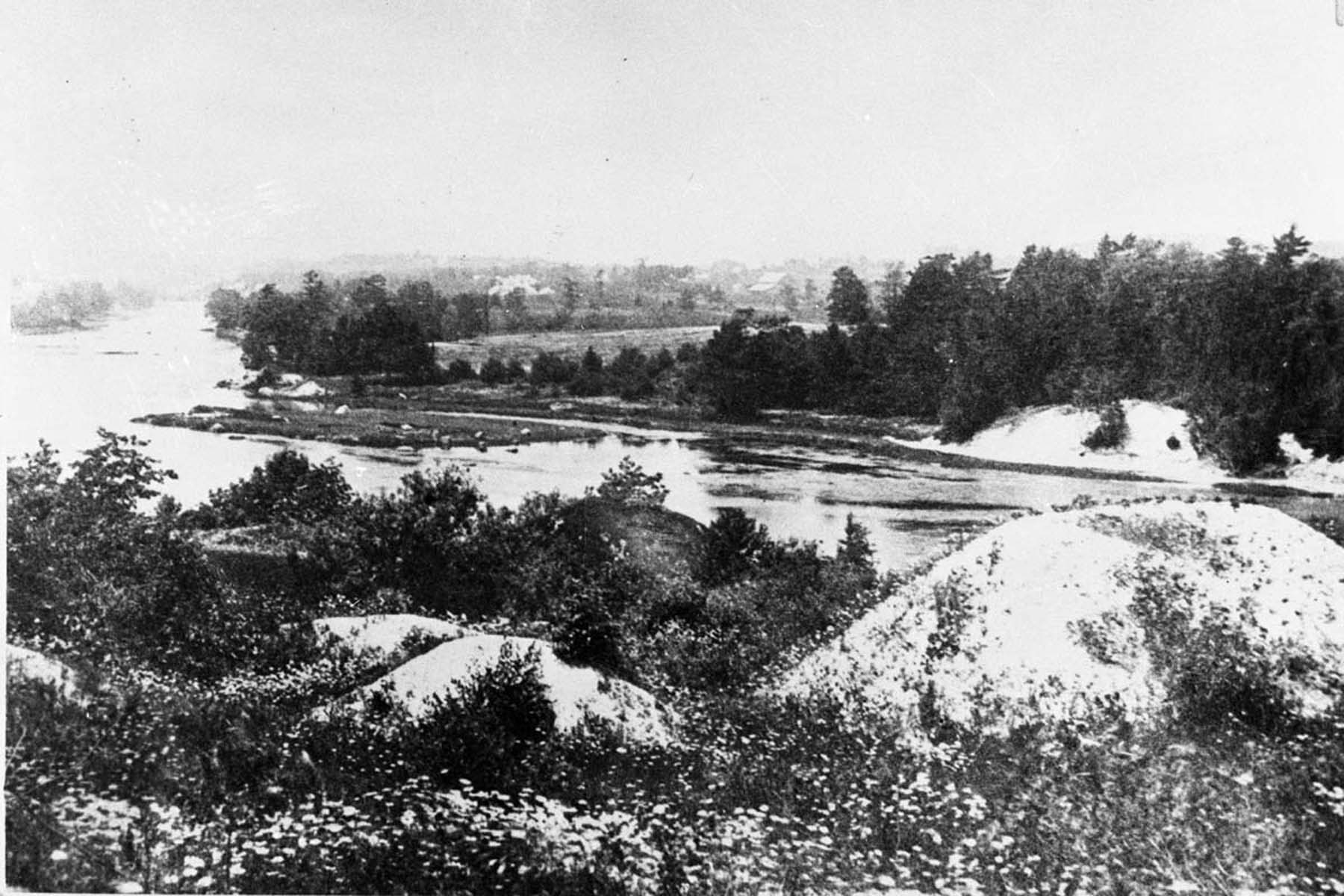 Mr. Bourque noted: "He (Putnam) placed Gamage under contract in May 1886 to institute the collecting of archaeology materials … (from) the huge 'whaleback' oyster shell midden in … Damariscotta… The most remarkable aspect of Gamage's work was that it was organized to recover artifacts and faunal remains according to stratigraphic principles, organizing the excavation into ten-foot squares and one-foot arbitrary levels."
Mr. Bourque further noted:  "There is no room here to rehearse the long list of contenders for the honor of having been the first to introduce stratigraphic excavation to American archaeology…Yet it is in the accounts available for Gamage's work that we can see for the first time the rudiments of a stratigraphic excavation technique.  Obviously, one must suspect the influence here of Gamage's employer, Putnam,…"
Abram Tarr Gamage, Civil War veteran, proud member of the Grand Army of the Republic, made Lincoln County and Maine archaeology history.  Abram died at the age of 74 in 1913.
Louise Miller, LCHA Education Director