Passing the time in Wiscasset's Old Jail
---
What's a young sailor to do, stuck in a jail cell after a night of carousing in the bars of this village far from home? After months at sea, it must have felt so good to be on solid ground and celebrate a successful voyage. One could hardly blame the youth for getting a bit out of control, but the disturbance or other crime that he may have committed landed him in a cell at the Lincoln County Jail on Federal Street.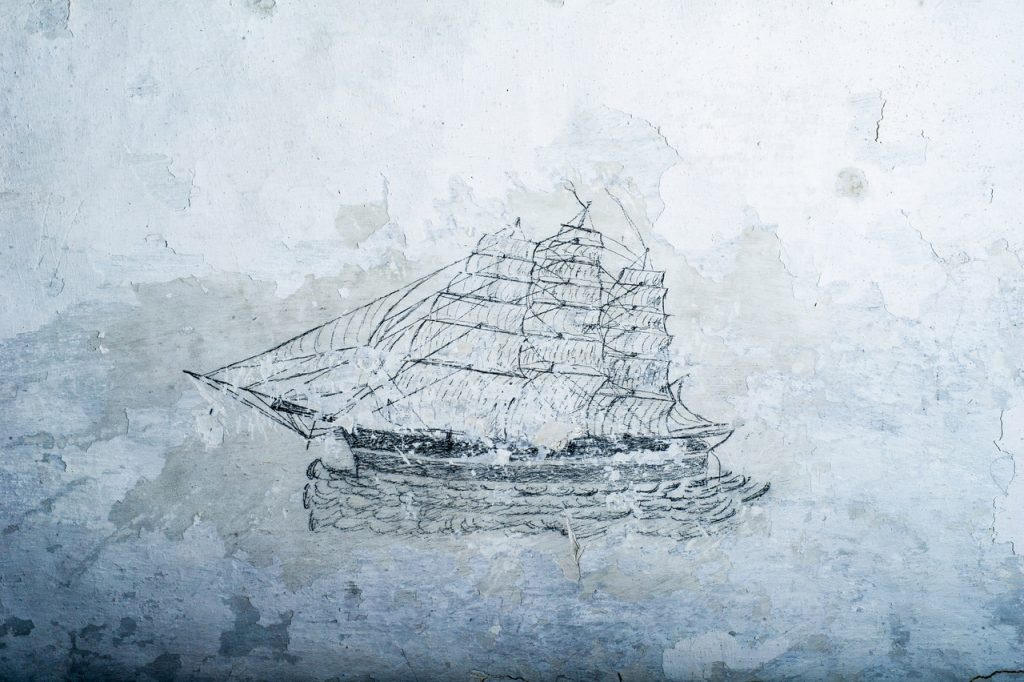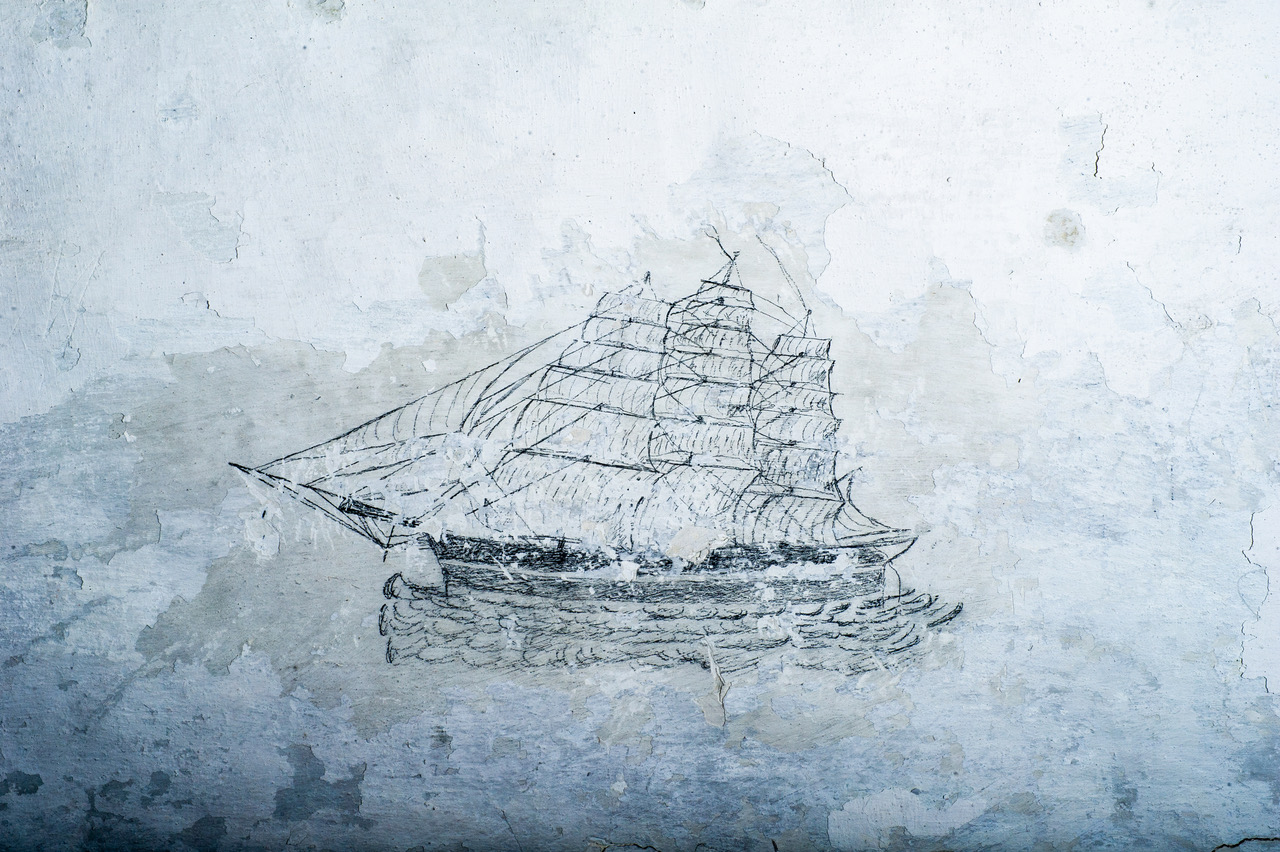 Back in the early 19th century, inmates like this young man had to bide their time in a cold cell until their case could be heard by the circuit court judge, who might not be back in town for weeks. In this case, the sailor used a bit of graphite to depict a detailed image of this three-masted ship on the whitewashed wall of his cell. Who knew that his art would last for over 200 years?
Graffiti on other cell walls in the jail include a detailed navigational drawing of the globe as it was perceived by an 18th century seaman and a crude image of a soldier who appears to be wearing a hat with a feather in it. There is also a fragment of a poem, inscribed with beautiful penmanship, that portrays the anguish of a homesick prisoner.
Christine Hopf-Lovette, LCHA Trustee and Museum and Old Jail Stewardship Committee Member