A Child's Chair
---
Household furnishings in the rural New England homes of the 18th and early 19th centuries were rather sparse due to either space or the means to purchase multiple pieces.  Often, some pieces of furniture show signs of use that seem perplexing to us today until we understand their use in context of the time period.
In the collections of all three historic sites under the stewardship of the LCHA – Pownalborough Court House, Chapman-Hall House, and the Museum and 1811 Old Jail – there are several small children's ladderback chairs.  It is easy to see visualize children sitting in them learning their ABCs or having an occasional tea party with siblings or even a doll.  In looking closely at a good number of these artifacts, one can see evidence of another use for the chair. 
Children were an asset to a family as there was plenty of work to be done around the home and farm.  As such, as soon as a child was able to walk, they were given tasks to help out with the family's chores.  To help the toddler learn to walk on his or her own, their chair often became part of the teaching.  In its normal position it wouldn't be very stable to help keep the child upright – the child holding on to the chair and pushing it along as they learned to walk.  But turned upside down, so as to rest on its back posts and front ends of the arm rest, allowed for much better assistance.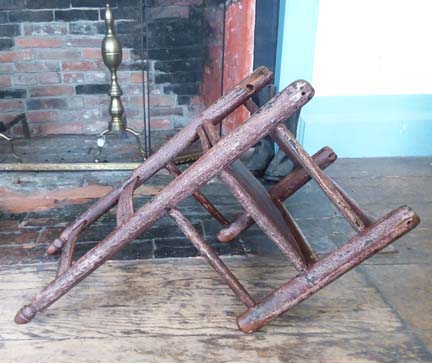 This would make a very stable piece for the child to hold on to and push across the floor.  Given this second use for a child's chair, a child could explore his or her surroundings, keeping their balance and strengthening their legs.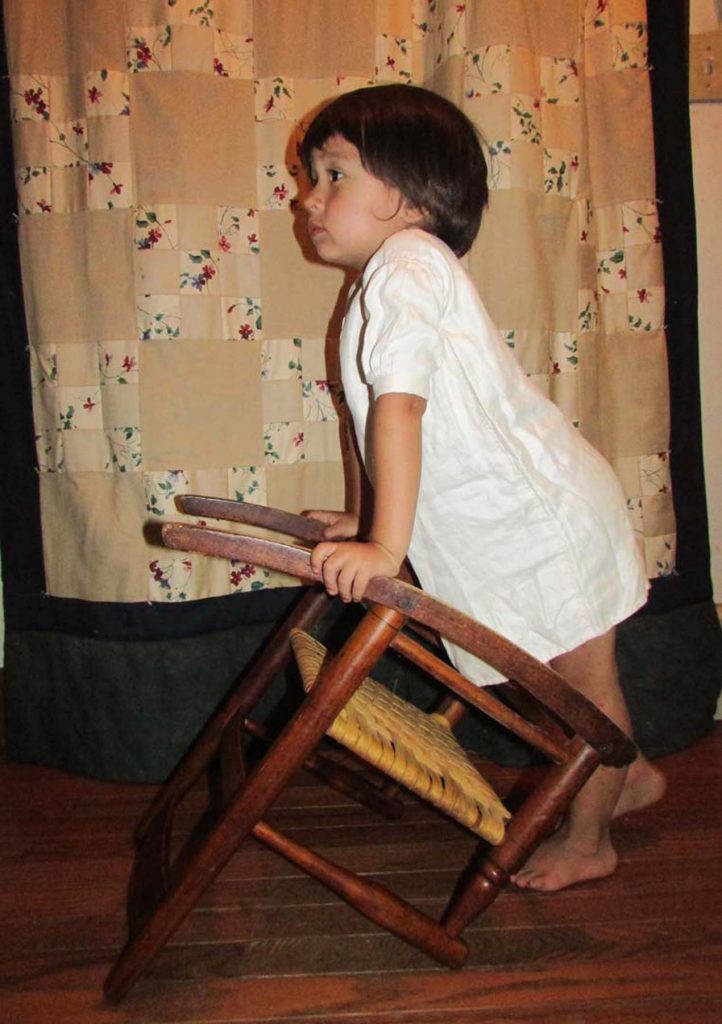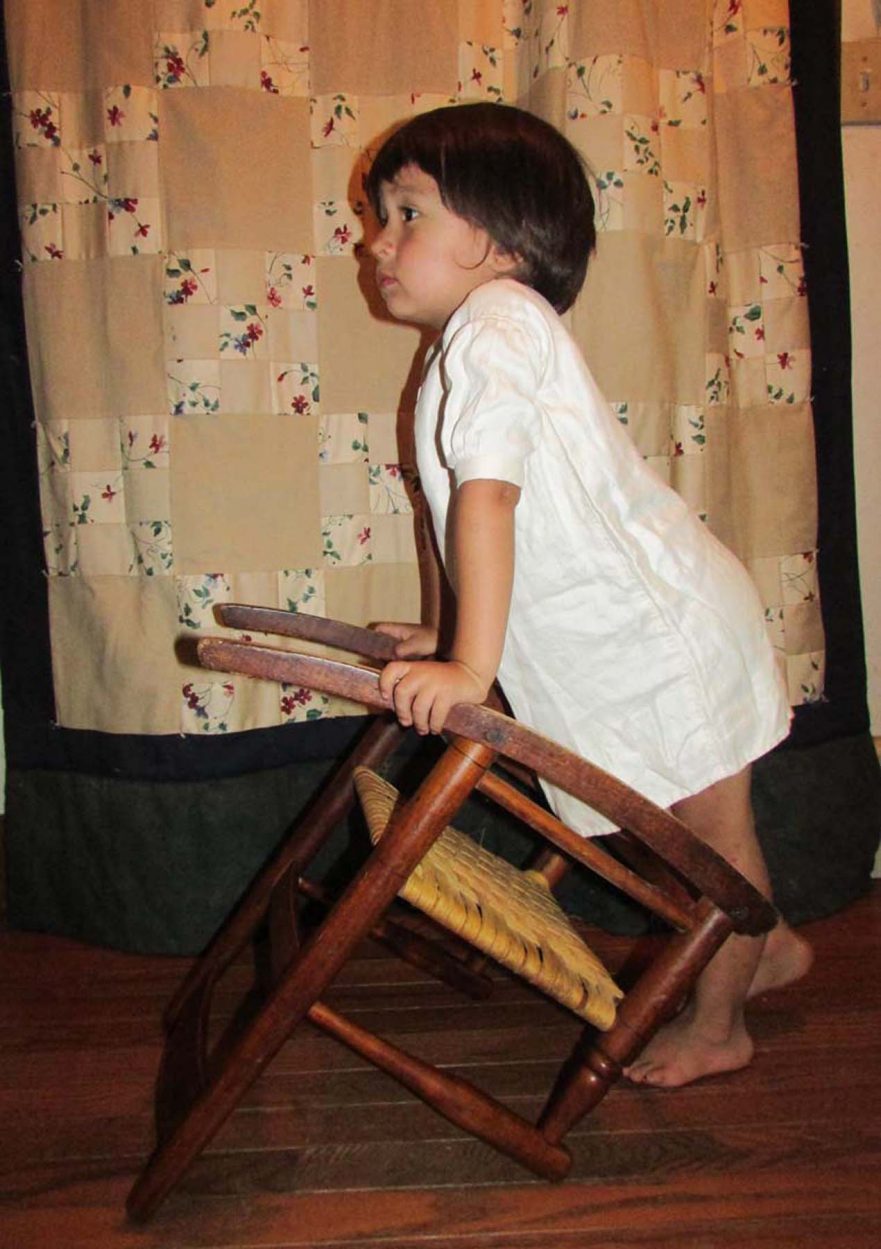 As mentioned, one can see the evidence of wear on these four points of many of the chairs in the collections, but one in particular shows a lot of wear revealing it was a much used and well-loved little chair even through it is very plain.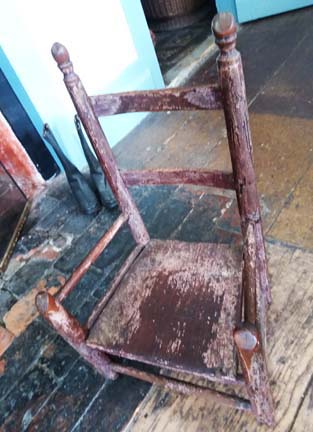 Jeffrey Miller, LCHA Collections Committee