Another historical myth shattered: "Samuel Goodwin's Musket Box from Fort Shirley"
---
This long wooden box stood in the hallway of Pownalborough Courthouse since it became a museum.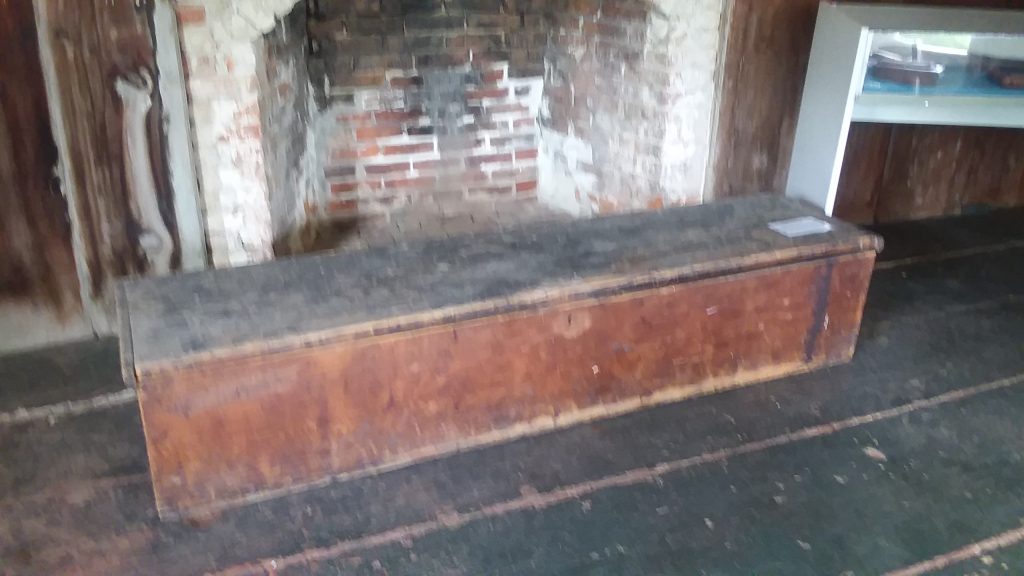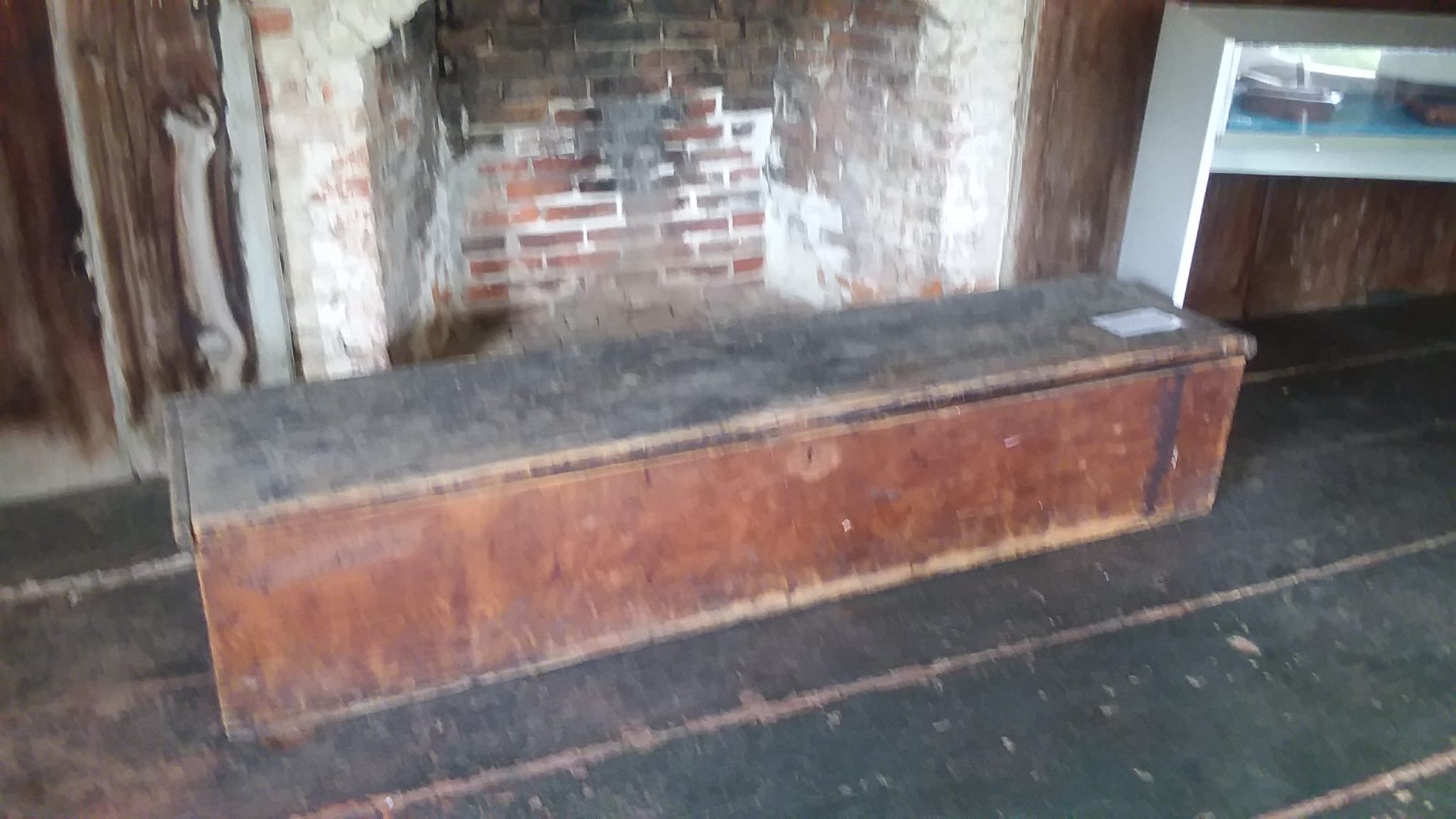 And the docents, relying on their notes, said it was Samuel Goodwin's musket box and had come into the house with him from Fort Shirley, "and has always been here." The top has breadboard ends and had a light blue paint.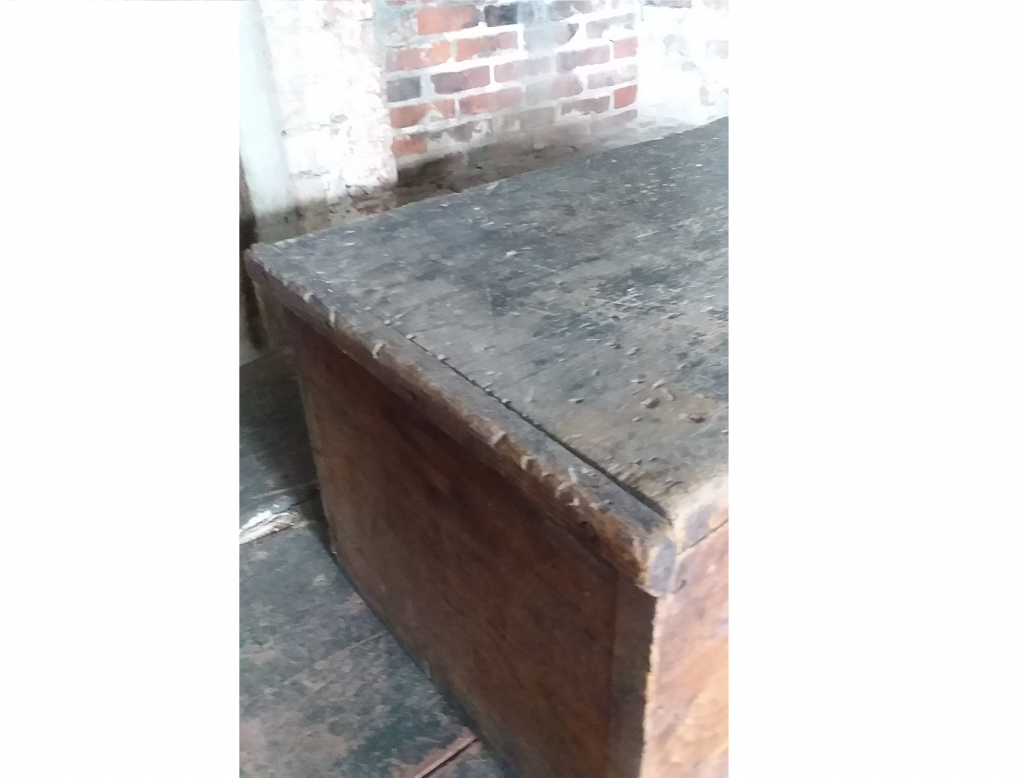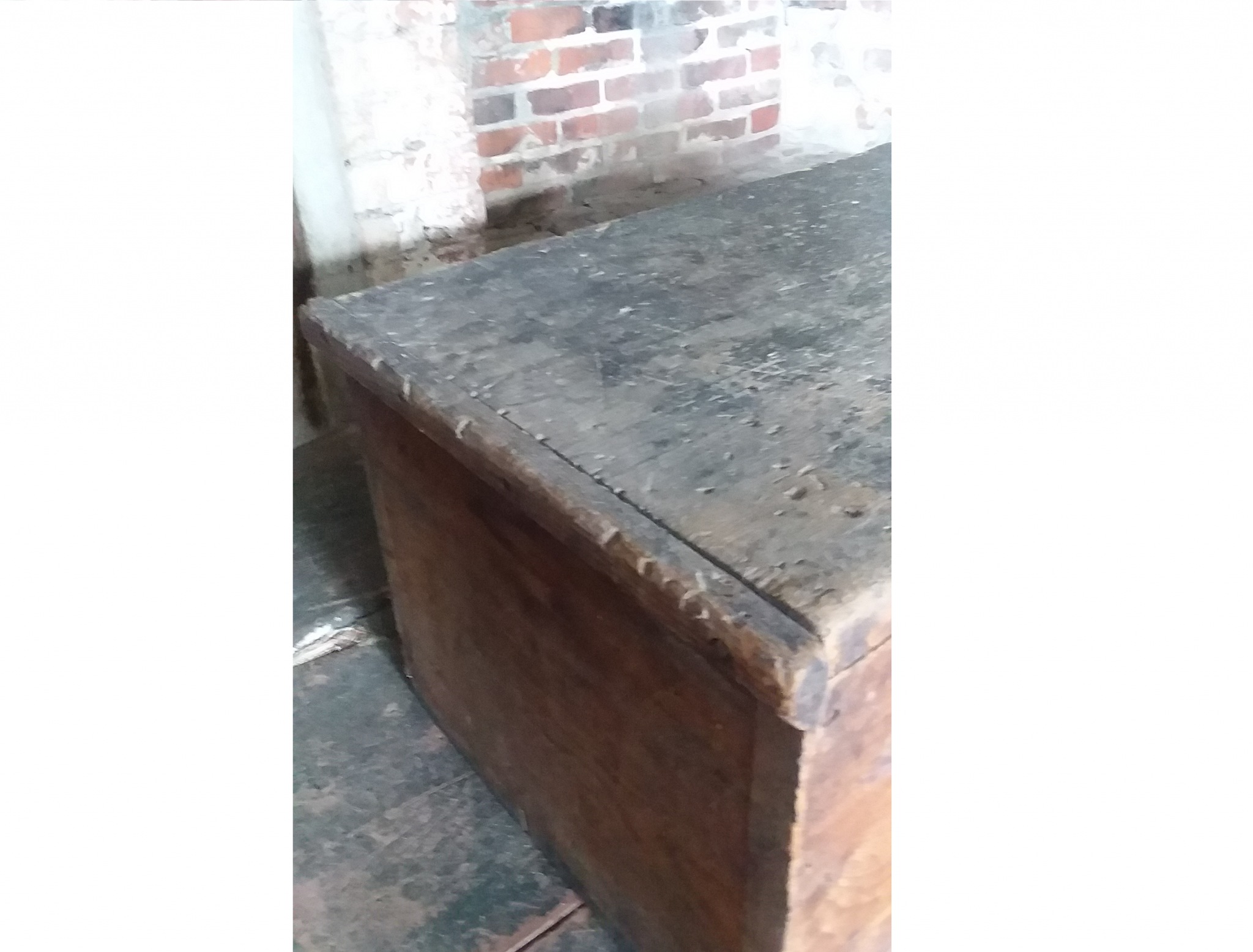 This summer the Collections Committee, in the course of inventorying the entire contents of the Courthouse and closely examining many of them, have come to the conclusion that this long wooden box a) was not Samuel Goodwin's, b) it did not come from Fort Shirley and c) it wasn't a musket box. Which is, in a way, sad – because it was a nice story. However, it still is a nice old, long wooden box!
The reasons for de-mythologizing it are:
It is all nailed construction – and the nails are all cut nails. Cut nails came in in 1770. these even have machine made heads, which came in in 1790. Fort Shirley was demolished in 1761.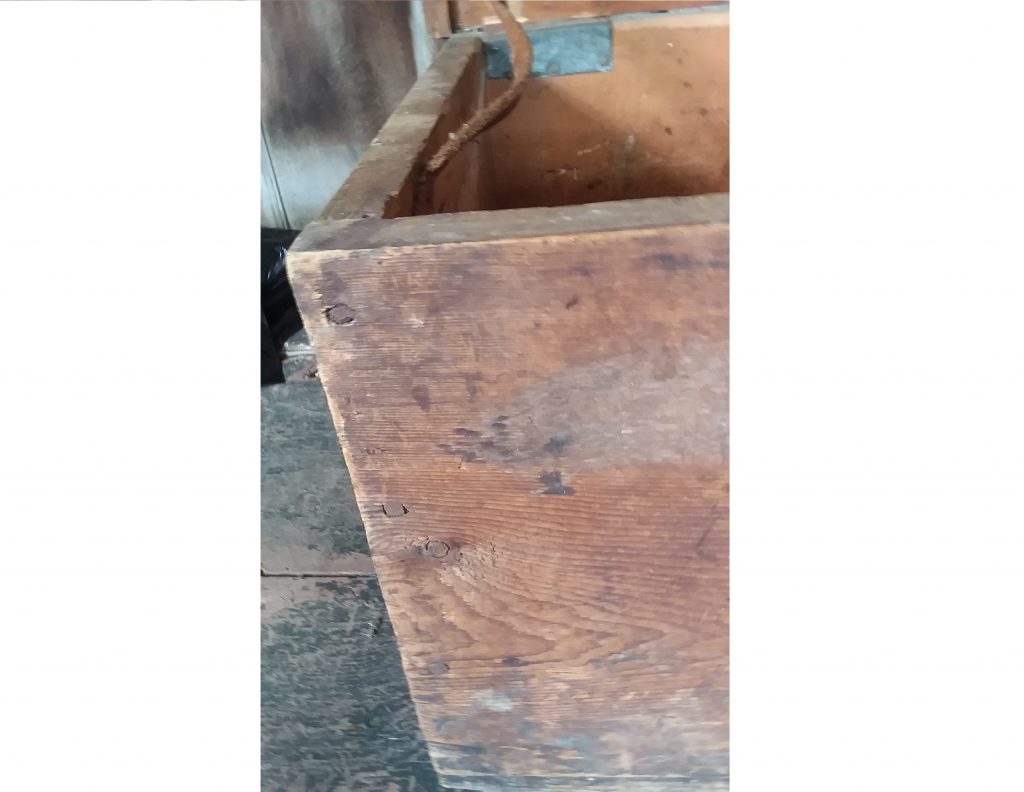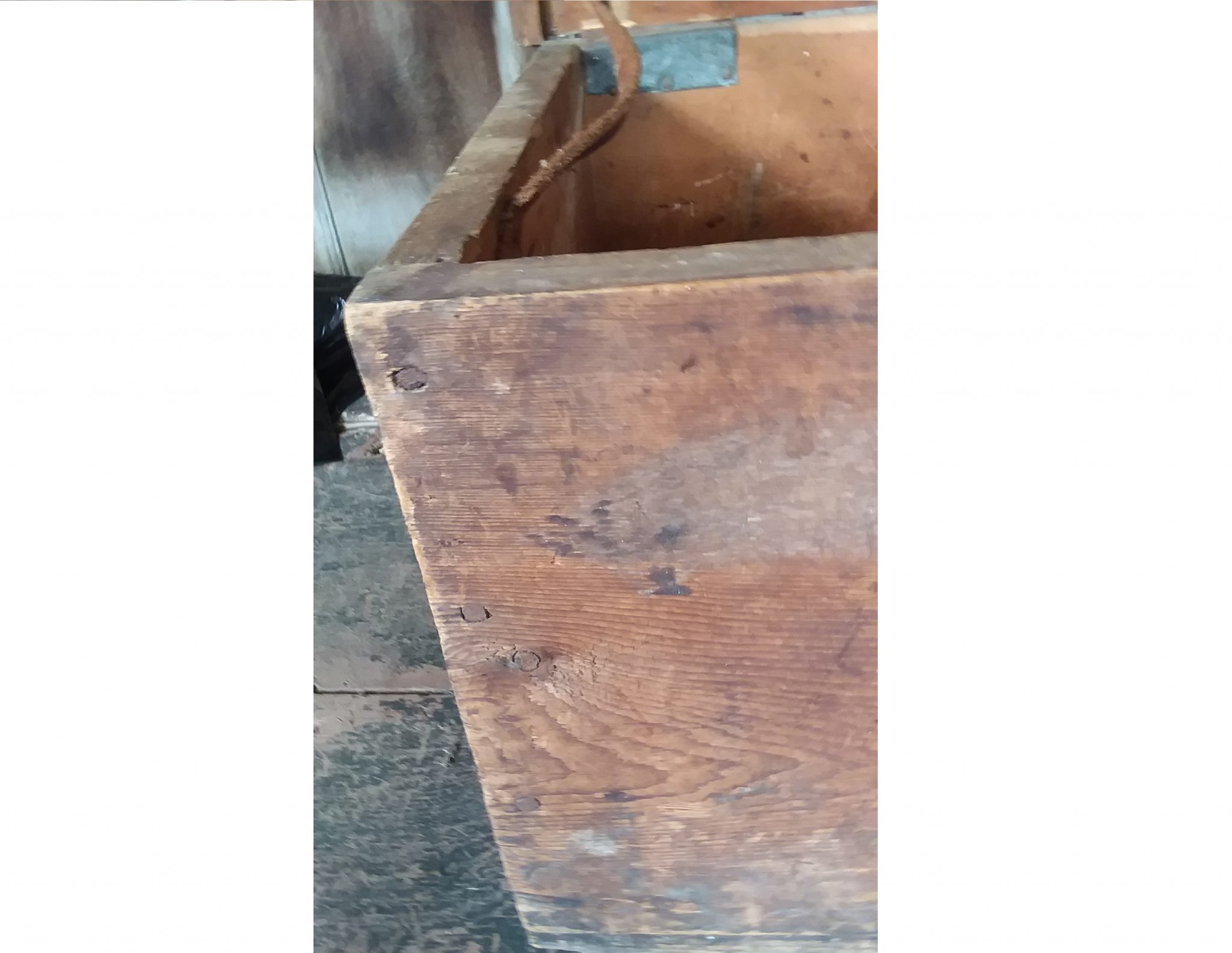 None of the hardware has been replaced, including the hinges. And they are made of cast iron (not forged iron) and attached with countersunk flat head screws. In removing a screw from the hinge to identify its type, it was found to be a machine-made screw with a lathe turned point. These screws and the cast butt hinges came into use in the 1840s.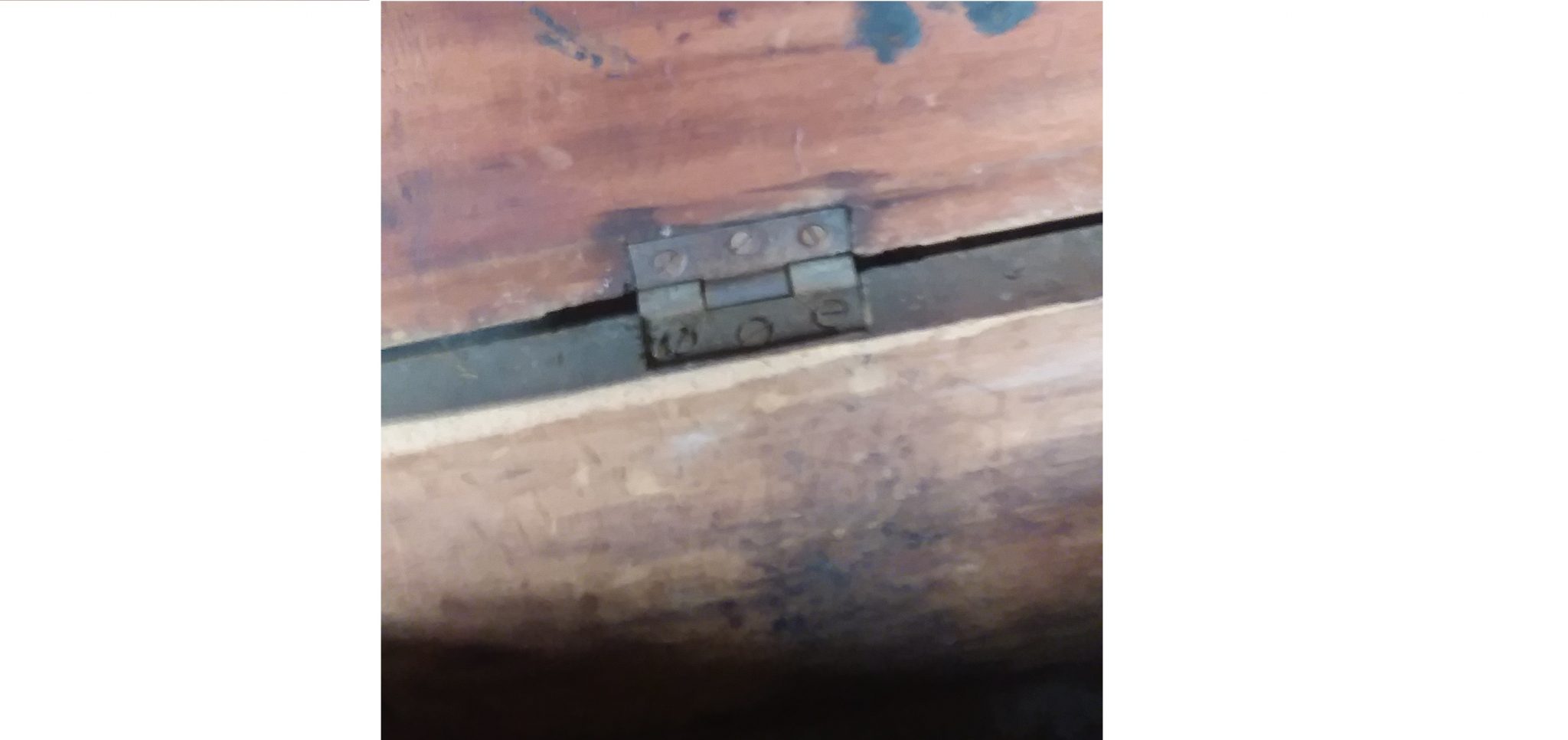 It never was a musket box – as there never were the partitions to separate the muskets with their mechanisms. It is also longer than a typical musket, which would have necessitated more partitions to hold the guns securely.
There is tin repair, with cut nails, over a hole gnawed by mice, an indication that the box was used to store grain or other foodstuffs. The blue paint is also indicative of this, as indigo was believed to be an insect repellent.
So – The Courthouse retains a very nice, old, long wooden box .
Perry Palmer, LCHA Collections Committee