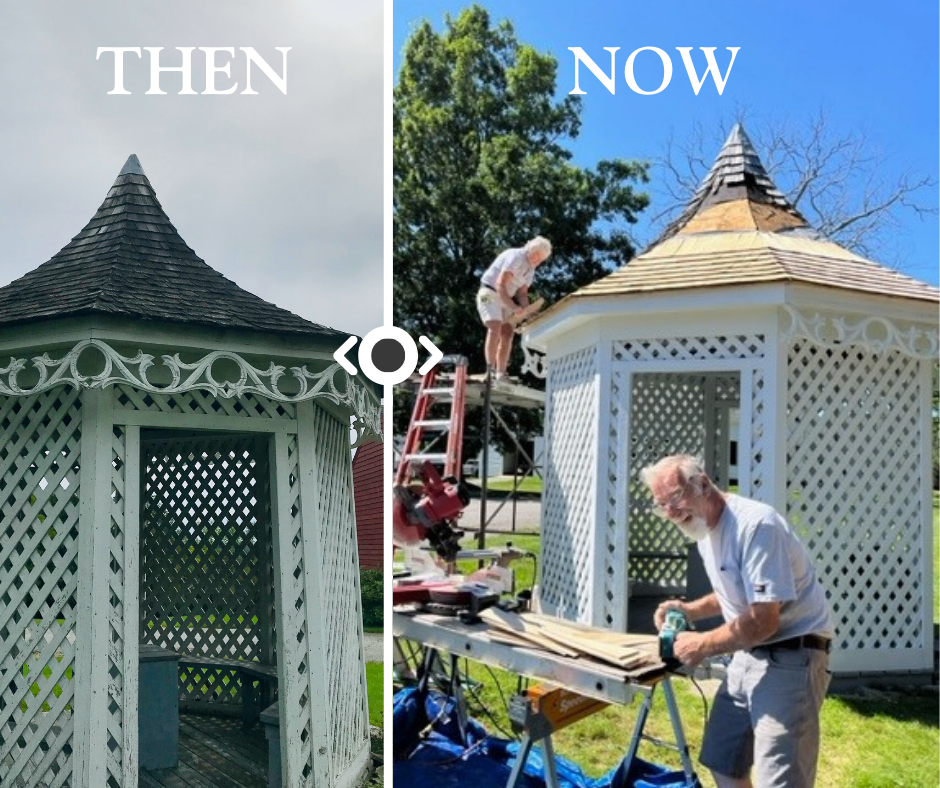 Earlier this year, The First National Bank made a generous $6,000 contribution to support the restoration of our historic Gazebo. We are so pleased to announce that this project is almost finished and the structure looks AMAZING! Longtime volunteer Bill Sutter took the lead in organizing the necessary work on the gazebo and several others made important contributions of time, materials, and financial support.
Built in Newcastle around 1850, the gazebo is a product of this region's shipbuilding heyday. It features decorative carvings attributed to William Southworth, one of Maine's prominent 19th century wood carvers. Local ship carvers like Southworth created figureheads and other aesthetic features for vessels, and lent their talent to communities through commercial signs and decorative features for homes and businesses. The gazebo first stood near his shop in Newcastle. In 1955, the gazebo was gifted to LCHA and was moved to its current location.
LCHA extends very special thanks to First National Bank, Bill Sutter, David Probert, Sky Wentworth, Sharman Ballantine, and Mark Williamson. Ron Stead is doing a great job with the new roof!