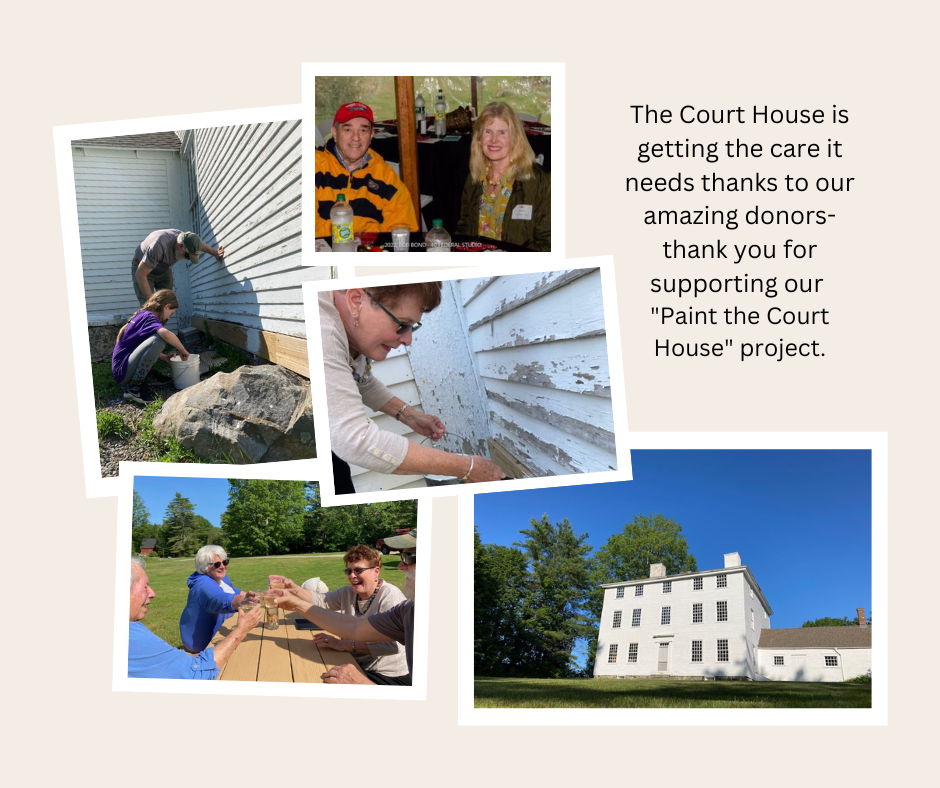 Last fall we raised the necessary funds to Paint the Pownalborough Court House and by the end of this summer we'll be glad to have the entire exterior of the building freshly painted. We were fortunate to receive a Belvedere Historic Preservation and Energy Efficiency grant for $10,000 to paint the exterior of the Pownalborough Court House, but we still needed help from our members and supporters to make sure the project was fully funded. With a surprise matching donation challenge from Paul and Sharma Schacknow and unexpected gifts from longtime members who were keeping an eye on the building's needs, several individuals came together to make sure LCHA could cover the costs associated with the painting project. Now it's time to paint!
Last week we invited the donors who made the exterior paint project possible to help us celebrate to start of this important work – truly a crucial part of the building's ongoing preservation. We took turns adding those first brushstrokes of paint – our painter will be along soon to take care of the rest of the building!
Thank you to the people who supported this important project – now you are part of the Court House's story. It's preservation is ongoing because of you and we can't thank you enough.