Silent Witnesses: The Architecture of Justice in Early New England
February 23 @ 5:30 pm

-

6:30 pm

EST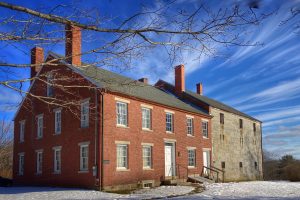 Registration is now closed for this talk.
Colonial gaols or jails were often small, makeshift spaces, intended as holding places before criminal punishment was executed. But by the mid-nineteenth century huge institutional prison complexes were being built all over the country. Aimée Keithan examines the development of penal and judicial architecture using the Pownalborough Courthouse, Wiscasset Old Jail, and other examples to illustrate that changes in architectural design were intended to deliberately manipulate the behavior of those accused of crime, attempting to shape them into "productive" members of society.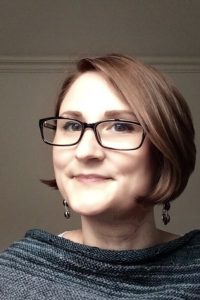 Aimée Keithan, Ph.D. is a buildings archaeologist and architectural historian, currently working as Pejepscot History Center's Museum Services Manager in Brunswick. She has held research fellowships at
George Washington's Mount Vernon and the Preservation of Newport County in Rhode Island. Her research focuses on using the material culture of architecture to reveal the history of marginalized populations.
Please register using the form below. After registering, you should see a confirmation page indicating that your registration was successful. You will not receive a confirmation email, so please take note of your confirmation screen.
The link for the talk should arrive in your email the day before the talk. In some cases, you may need to check your spam folder or filter settings to make sure you can accept emails from lchamaine1954@gmail.com.